Devour Catering & Event Design - Where the Possibilities are Endless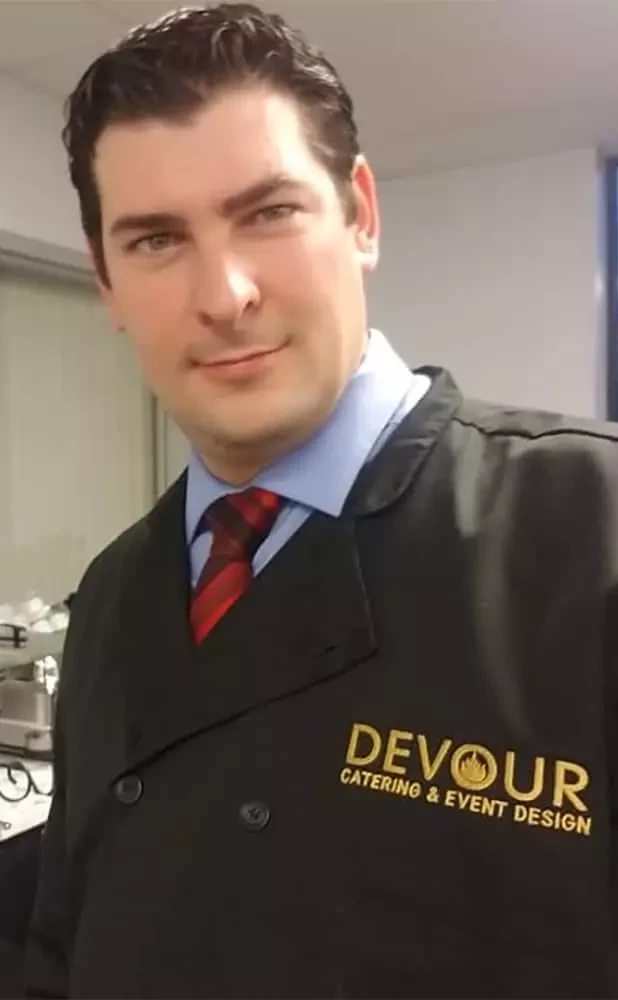 A Little Bit AboutDevour Catering & Event Design
Welcome to the home of Devour Catering & Event Design. Devour Catering is your one-stop shop for everything you need for your event. Our team is servicing our surrounding area of Berks county, Allentown/Lehigh Valley, Philadelphia, Harrisburg, Delaware, and New Jersey.
Our catering team of hospitality engineers will tailor every event to your personal needs. We will be as casual or elegant as you desire. We will always put you as the customer first and create moments you will remember for a lifetime.
It begins with our consultation, where we build your flavor profile. We want to know the foods you love and those you don't. Do you have a favorite family recipe? We are happy to incorporate that into your menu.
Learning about the vision of your event and the food you love the most will help us:
*set the perfect tone
*design a delicious menu
*create a harmonious atmosphere
*make your vision a reality 
The Devour catering team will professionally serve an intimate two-person date night at home to a one-thousand-person gala.
The Devour Catering & Event Design bartenders are Ramp Certified and will mix your perfect drink. Our highly-skilled, thoroughly trained, and certified servers will tend to your every need.
We are Berks County's premier professional catering service, ready to leave an amazing impression on all of your guests. Join us for a free consultation, and let us paint a picture of your palate.
Let Us Design and Cater Your Dream Event
Our lives are full of memorable milestones. We arrange, attend, and enjoy various types of occasions now and then. What makes an event perfect? Is it the venue, the entertainment, or the decorations? We may be a bit biased, but we believe food plays an essential role in making an event. 
Leave a lasting impression on your guests and choose a professional caterer.
Catering service doesn't only mean serving meals for the guests. It combines meal service, presentation, and proper hospitality for guests of all ages.
From birthday to wedding, corporate to private, large or small, no matter what type of event it is, catering is a must-have! Are you looking for the perfect catering service for your next event? Then, welcome to Devour Catering & Event Design! We specialize in catering and event design that can help you professionally manage the food and drink for your dream event. 
We have experts to create a menu for your event and design the presentation to match your style and vision. Now, add to that the exceptional hospitality from our team of passionate, approachable, and anticipating staff. They focus on ensuring every guest feels welcome.
To make your next event a success, we are here for you! Let's imagine and plan the event of your dreams together, which your guests will remember for a long time! We serve Southeastern Pennsylvania, including but not limited to Berks, Bucks, Chester, Delaware, Lancaster, Lehigh, and Philadelphia Counties.
Everything starts with a conversation
Devour Catering & Event Design Primary Services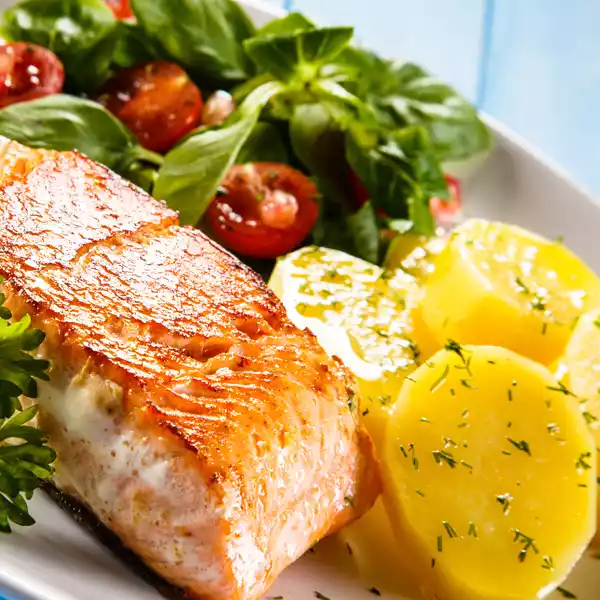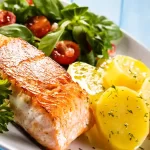 It is one of the biggest days of your life. Let the Devour team help you plan and take your stress away. We can help you find other vendors and make sure that your event is flawless.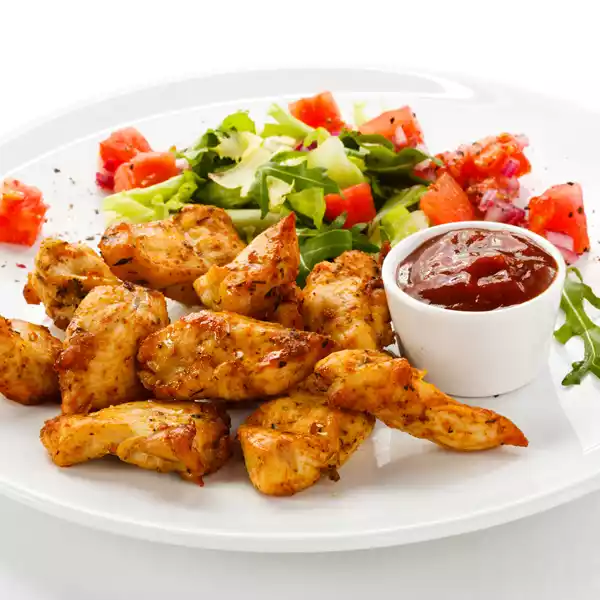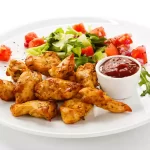 Beginning your child's adulthood is a celebrated moment. We can provide outstanding Kosher cuisine, ample entertainment, interactive food stations, and fun-filled games.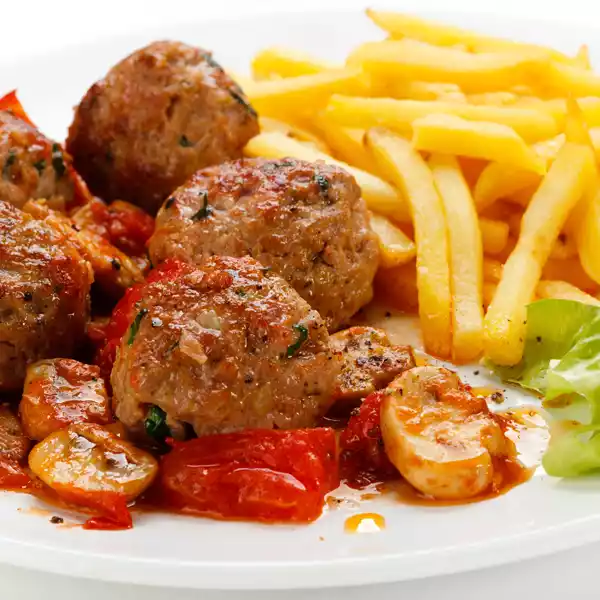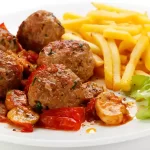 Let's plan the perfect event for your son or daughter's birthday. Fill your party with fun from beginning to end with a DJ and games or Photobooth options. The options are endless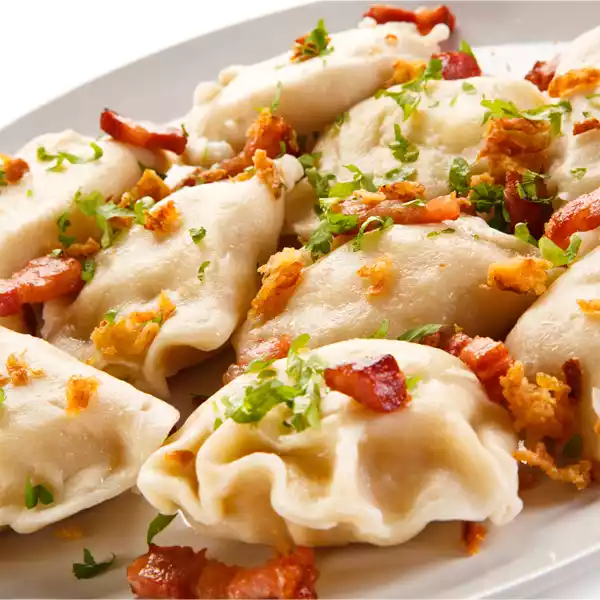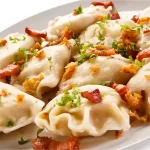 Turn your home into a 5-star event. From casual to white-gloved service. Turn your space into an experience. Passed apps and interactive stations to a sit down served meal.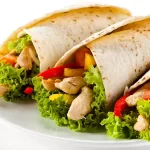 Let's plan your perfect corporate event. Whether in your office or at a venue, we can stay professional and classy or let loose and create memories to talk about on Monday.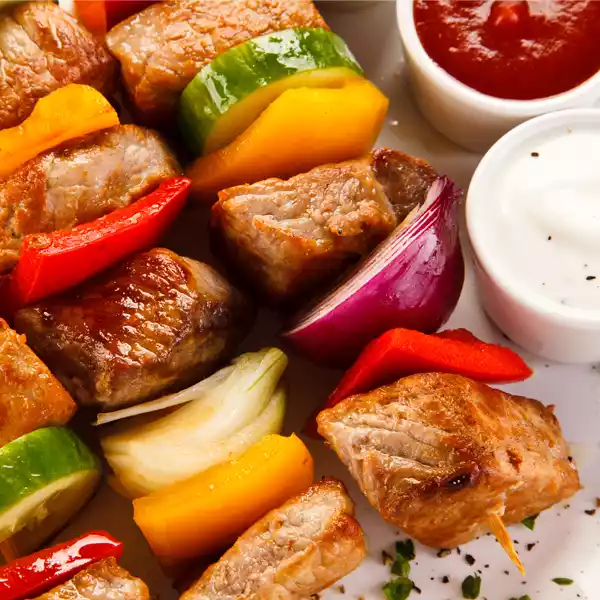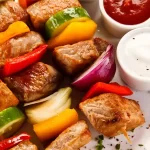 Are you networking? Is it a meeting ? Or are we just looking for a reason to party. Let's pass some apps and put together some interactive stations. We can also do full catering drop-off.
Our Executive Chef has constructed a balanced and widely diverse selection for you to choose a fantastic menu. We will make any of your catering dreams come true with flavors influenced by cultures worldwide.
If you want to have a decade-themed event, we can create food from the 1800s to the 2000s. Whether it's French, Asian, Italian, German, Americana, or a fusion. Devour Catering & Event Design has the knowledge and experience to bring those flavors to life. 
If you have a particular dish in mind, we will recreate it. If you're trying to think outside the box, we will use your vision for the event and create options that would be fitting.
If you are planning a sporting event or need a concession stand, we have experience in both. We can do any style of food for your event. We can also process cash or credit card transactions in any atmosphere.
Feel free to put your flare on any of our selections. Remember we are planning your party and will carry it out the way you want. Mix and match any of our serving styles. We use locally grown and clean farm-fresh products.
We take your event and special moments exceptionally seriously. We will take the time to sit down with you and your family in as many face-to-face meetings as it will take to plan your menu and event. We already have the first ingredient, which is love in abundance. Now let's add your ingredients and ideas.
Our professional team will help you choose the perfect menu and foods for your next event, from appetizers to dessert. We will listen, learn, and take notes about your tastes and every expectation you have for the event. 
The culinary team will then craft a more custom menu to your liking to exceed your expectations. We collect the best products from dependable local suppliers with our uncompromising preferences for healthy and fresh food.
We ensure that our food's high-quality and freshest ingredients come from local market vendors. We create a fantastic event with our highly trained service staff. Everything from our kitchen is certified organic and supports our local communities! Our team is ServSafe certified, as well.
Sign Up For Our Newsletter
We fill our newsletters with lots of information & tasty stuff!
Food Presented & Served With Style
You can have the best food in the world, but it won't impress if it is not stylized and properly presented. Perhaps you're looking for vintage formal china plates for your entrée. Maybe antique bowls, retro platters, and serving pieces on reclaimed barn wood-clad buffet tables are more your style. Or, do you desire a more clean and contemporary look with white food vessels on chic tabletop riser platforms accented with pin spot lighting. 
You have the perfect menu and dishes prepared for your event. How will you present the food in front of your guests? Just place the dishes on a table in front of them? No, you surely cannot do that. Usually, what comes to mind when we think about catering design is a buffet station with buffet equipment filled with the alluring dishes from the menu. But that's not everything about the catering style. 
There are various kinds of catering designs to choose from depending on the event you are going to arrange, the event's theme, and last but not the list, the dishes.
Devour Catering & Event Design has numerous service styles to choose from. Our design team will provide the perfect catering style for your event with their professional expertise. But if you want to have a customized fashion to match your event, our design team will hear from you, consider the menu, and develop a personalized service style.
Do you prefer a classic style as butler served, or do you want them to choose what they want by selecting a self-serve buffet? You could select a plated service where guests' meals are delivered to the table. Tables can be preset with china plates, stainless flatware, and linen napkins? There are many serving styles that you can choose from! 
Whatever your desired style is, we can accommodate you. The presentation, service style, and design are unique to keep us unique. Whatever your taste, we will present your menu with the wow factor your guests won't soon forget.
Professional & Smiling Staff
We are a passionate team of event professionals at Devour Catering & Event Design. Through creative cuisine, innovative design, expert execution, and entertaining guest engagement, we deliver the ultimate in hospitality to every event. Let's imagine and plan the event of your dreams together and let you be a guest at your own over-the-top affair to remember. We serve Southeastern Pennsylvania, including but not limited to Berks, Bucks, Chester, Delaware, and Philadelphia Counties.
At Devour Catering & Event Design, we provide the best quality food and presentation that leave quite an impression; however, it's our employees who make it possible. From companies to occasions like family reunions and baby showers, no event is too big or too small for our team to handle. We examine and handpick our employees and train them to turn them into experts in their field. They are highly empowered to take care of your guests and their requests and respond to them immediately.
They are well informed about "Hospitality" and know how vital their hospitality is to make the whole event impressive and remarkable. That being explained, our team knows what impact they have on providing a successful catering service to an event; with this in mind, we choose to hire only the most responsible and professional industry personnel. 
Experienced staff can turn any event into a successful one by applying their experience in the field. The catering service staff needs to be dedicated to their work and have the ability to read and communicate with their consumers, coworkers, or managers. Catering servers must be dedicated, experienced, and open-minded to new ideas. The staff who serves the guests at the event needs to have extra professionalism to deal with guests of various ages. Call Devour Catering & Event Design today and start planning your dream event.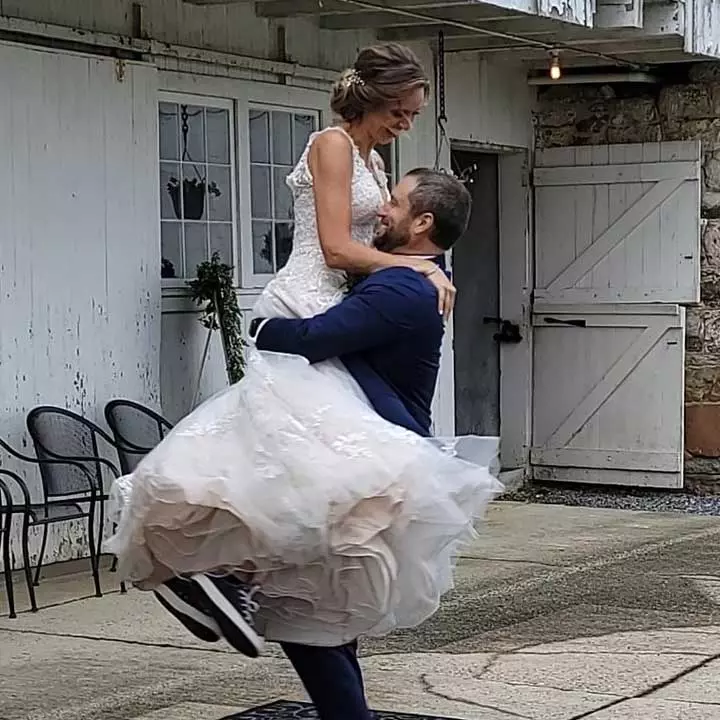 My new husband and I highly recommend using Devour for your events. He recently catered our wedding and the food was wonderful. Ron and his team are very attentive and genuine in wanting your event to go beautifully. Ron worked with us months before the wedding to come up with a menu that fit our micro-wedding needs. It's inspirational how enthusiastic Ron is about food; he made the experience of finding a caterer enjoyable. Our guests LOVED the appetizers he came up with. Thank you Ron and Devour!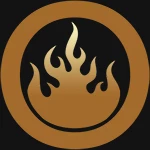 Devour has catered several parties for us, and Ron and his staff are always professional, kind, FUN, and do a spectacular job with serving and display. Most of all, the food is always beautiful and the taste is out of this world! We definitely recommend Devour Catering!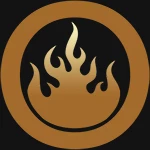 We used Devour Catering for our outdoor wedding on 10/10/20. From our first initial meeting until our wedding day Ron was exceptional to work with. No detail was left out. His catering staff were attentive to our guests and very courteous. The food was absolutely delicious!!! I would highly recommend them for any occasion that you need catering for.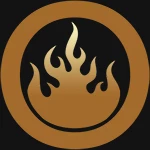 I can not say enough about Ron DiBenedetto and Devour Catering. They catered our sons outdoor wedding in September for approximately 180 people. From our initial meeting with Ron all the way through until the wedding date he and his staff were a huge help. I never once worried about how the day would go. Ron and his staff were professional, responsive and fun to work with. As far as the food, well it was delicious and hot. No one went home hungry! I would highly recommend Ron and Devour catering for any event you are planning.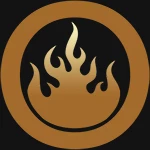 We hired Devour to do our bartending and catering in July 2020 for our wedding. The entire team was wonderful and the food was amazing. The bartenders were great and made sure to keep our drinks full. I would highly recommend Ron and his team!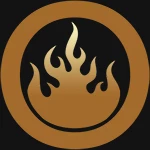 Top notch from start to finish. Working with Ron and Blake was a real pleasure. The planning meetings before where hard for me but they where very flexible and where always fun and professional. The communication was always there. They had the uncanny ability to know what I wanted and when. The food was outstanding from passed appetizer's to the customized dinner menu to the dessert shooters. My daughter & son -in-law where just over the moon with the wedding. My daughter said "You gave me my fairy tail wedding.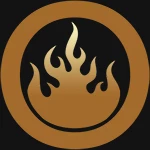 Delicious and Easy! Devour catered our small wedding reception in Oley. The food was amazing! They put together a beautiful meat and cheese table, and the dinner was absolutely delicious! It was very easy to plan with Ron. My husband and I weren't quite sure exactly what we were looking for in our reception, and Ron walked us through every step. The staff he employs are extremely friendly and professional. The pricing was very reasonable. If I were to have any event in the future, Devour Catering would be my go to.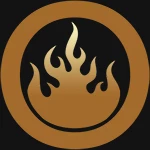 What a wonderful evening. When my wife an I decided to renew our wedding vows we also wanted our closest friends to join us with an after party. We can't thank Ron and his team enough for the most delicious food for our (second wedding)! We are so happy we chose Devour Catering & Event Design! We were blown away by the professionalism, presentation and quality of it all. We received nothing but compliments from our guests. Thank you! ~ David & Gina M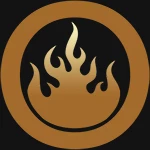 Everyone remembers the food, so choose Devour! Working with Ron and Devour was a fun experience. When we had our first meeting he asked us what kinds of foods we liked to eat and what items we thought we might enjoy off his menu. You could really feel his love for food. We decided on a buffet style dinner and our guests loved the food! I stuffed my face with appetizers; mini quesadillas and PB&Js.We would highly recommend using Devour.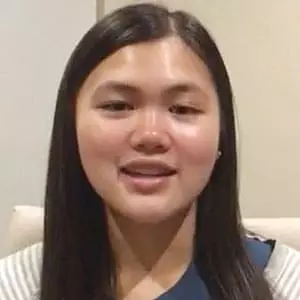 The food was amazing and I look forward to working with you again soon. More importantly, I do know that my client absolutely loved everything as well.