Let Your Dream Event Come True With Devour Catering & Event Design
The best caterer in Berks County exudes excellence in hospitality and customizable menu selections. We are a group of talented and highly-skilled hospitality specialists who have been successfully active in the catering industry for over 20 years. Clients enjoy our culinary creations prepared to meet their flavor profile.
Large or small, corporate or personal, from barbeques to special event buffets or perfectly plated and served meals, our team is an expert in every situation.
We are committed to reaching your expectations (even exceeding) as the word "No" is not a valid answer to any request. Our team works together to make our clients happy, fulfilling their wishes for their celebration.
We work closely with our clients to create significant events that both the hosts and guests can genuinely enjoy and engage in.
We concentrate on every single detail and give our effort to set up a fantastic event for you.
To make your event successful, we ensure the best quality food, service, style, and settings. We will learn about your expectations so that you can turn over the responsibility to us fully, so you may enjoy the event. 
From the culinary team to the on-site service team, everyone is skilled and professional with everything related to the catering service. Join us for a free consultation and decide for yourself what makes Devour the best caterer in Berks County…and beyond.
Ron is the owner and master designer of events at Devour Catering & Event Design. His more than 20 years of expertise in the catering industry ignited a desire to create an organization built on his knowledge and desire to be the best caterer in Berks County and beyond.  
He has worked in every facet of catering, from server to manager at many well-known establishments in the area. His exceptional attention to detail and excellent managerial skills have been an asset in launching his own company.
Ron's team has grown rapidly and consists of loyal, dedicated employees who share the same values of customer satisfaction and hospitality. This has led to remarkable growth and rave reviews from his clientele.
OWNER/CEO
DEVOUR CATERING & EVENT DESIGN
Our reputation is something we take great pride in. From the food quality to the top-notch service, we surpass our client's expectations. Check out our reviews and see what past clients have said.
The most important service that a catering company provides is food. It can make or break an event. Our company offers the best quality food. Discuss with your event design team the foods you like and don't like. Be sure to share your feedback during your tasting. Enjoy making your custom menu from the wide variety of options available for your event.
The team at Devour is very adaptable. We will do our very best to bring your vision to life. We listen carefully and ask questions to be sure we meet your expectations and relieve any concerns. Food allergies, special diets, and any restrictions are taken seriously. We can adjust recipes and create new ones to suit your needs
Hospitality is always at the forefront of everything we do. The Devour team engages your guests professionally and assists with any request they have. We are quick to respond and maintain a high level of service.
Not only is the food important at every event, but so is the style in which it is presented, from the layout of a buffet to the dishes and utensils used. The proper presentation can genuinely increase the guests' experience. The Devour design team can help you select the perfect style for your event. It's all about understanding your vision. 
Devour understands the budget. We want our clientele to receive the best we offer at a price that will make them happy. Being prepared with your ideal budget will undoubtedly assist in building your event properly and keeping the price in control.
The magnitude of experience the Devour staff provides makes us a perfect choice to deliver exceptional service for your event. Our reputation, food, flexibility, hospitality, and the price will exceed your expectations.
We pride ourselves on our ability to impress. Sit with us for a free consultation, and we will design the entire food aspect of your event.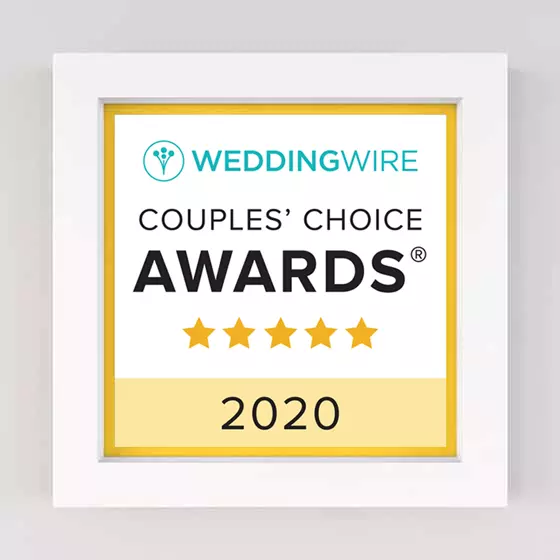 Award Winning 5 Star Service
Devour Catering & Event Design, is again, the proud recipient of The Knot Magazine's Best of the Best recognition as voted on by brides and grooms who have experienced our service first-hand and voted us as best caterer in Berks County.