Devour's 2022 ``All Events`` Menu Selections
Check out our shareable "state-of-the-art" Flipbook Menu
Easy to use instructions.
1. Click on the side arrows to turn the pages of the catering menu.
2. If you want to see it full screen, click on the "expand" button in the lower left corner. (3rd button from R)
3. Play with all of the controls at the bottom to customize your experience.
4. On either side of the "expand" buttons is an opportunity to share with friends and family. Maybe they can help you decide what to have at your event.
When you hear the word catering, the first thing that must have crossed your mind is food and drink. Technically, yes, but there is so much more involved, especially when you want a successful event to make you and your guests satisfied.
Building a catering menu for any event can be a daunting task. Devour is here to help you realize it can be a straightforward process. Let's begin with the understanding that the choice is yours! We are not in the business of being a cookie-cutter operation. Use our catering menu as a guide, and let's be creative.
Within our catering menu you will find it has been broken down into sections spanning from appetizers to desserts. We will provide you with further descriptions, as requested. If you have special restrictions we can easily accommodate them. Please be sure to inform us of any food allergies and we can create items to satisfy that issue. 
We will get to know you, the event you are planning, and the food you want to be showcased. We will ask many questions to fine-tune the food you like, learn about the things you don't, and ultimately create a menu that will make you drool. To do that, we will build a flavor profile.
Please review the options in the Devour catering menu and select the items that fit into your event. Any item can be modified to suit your palate. For example,  instead of a mashed potato bar, you would prefer a potato skin bar. We can make that happen. 
We will work through every detail to ensure a diverse yet cohesive menu. Family history is important to us, so if you have family recipes you would like to include in your menu, just let us know. The chef will communicate with you to ensure we are as close to the recipe as possible. 
Our professional team of event designers will help you select the perfect food from appetizer to dessert, presentation style, dishes, cutlery, and drinking glasses. Our goal is to make your vision a reality.
Whether you are hosting an intimate meal at home or celebrating one of many of life's best occasions, showcasing your business, or hosting a gala, we are masters in creating the perfect menu. There is no event too small or too large that we cannot accommodate.
Along with the menu, we want you to know that we take great care in preparing and maintaining food safety. We are ServSafe certified and have passed our state inspections. We will do our best to remain organic and support our local communities, using locally grown produce and farm-fresh meats.
Please book a consultation today, and let's begin to create the perfect menu for your celebration.
Gallery of Catering Menu Items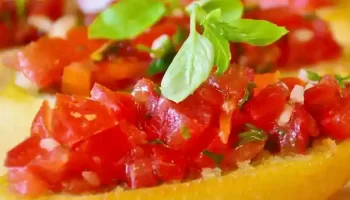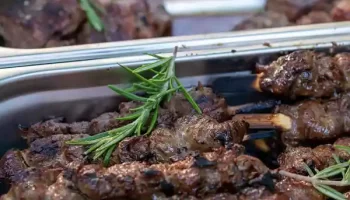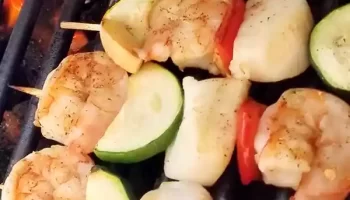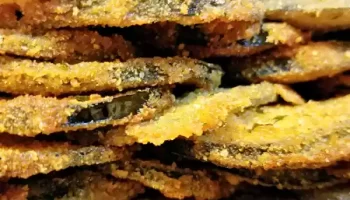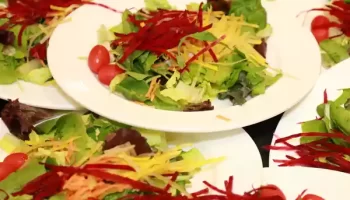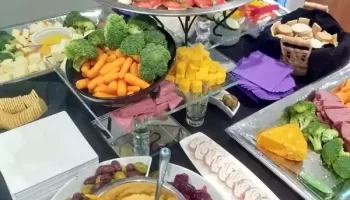 The images contained in our catering menu gallery present some of the items found in our menu. Freshly made Bruschetta on Toast. Grilled Beef Skewers. Grilled Seafood and Vegetable Kabobs. Breaded Eggplant Stacks. Fresh Garden Salad. Appetizer Station.