Events by Devour will be a new source for partaking in the delicious food our team prepares. If you're venue would like to discuss opportunities to showcase your location, please contact us. If you are looking for a food vendor for a festival or other public gathering we would love to talk with you. If you are new to hosting, we are able to provide everything you need. Food, rentals, entertainment, photography, booths, games and more. Give us a call and we can help you plan your festival.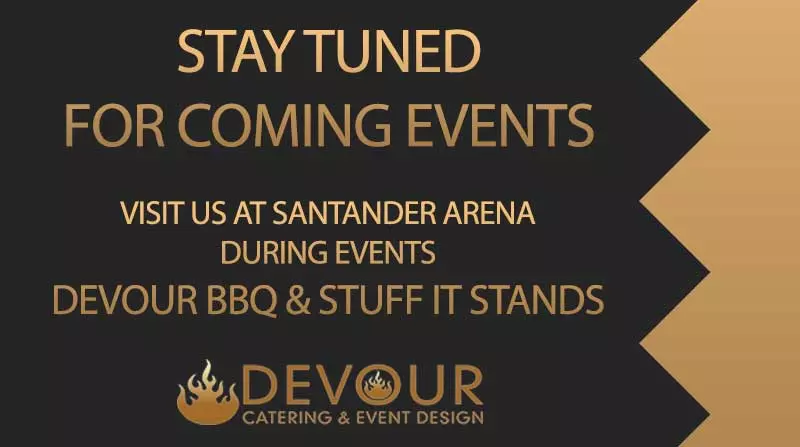 This area is reserved for your affair.
Thank you for your patience
Hosted by EXAMPLE HERE
Music, wine and food gathering.
No cover, simply come and enjoy the fun.
Wine and food are Ala cart.
We realize you do not always have time to organize the elements required to have a celebration. As the client, you have the choice to let our team design everything for you, or we can meet in person and iron out all the details. 
Traditionally our first step is to get to know you. Let's meet for an ice breaker consultation. Devour's owner, Ron, will meet with you at your location or our home base at 580 Oley Rd. Oley, PA. 
Ron will create a food profile based on your preferences. We will work over every detail to ensure a diverse and well-rounded menu from start to finish. If you have any family recipes you would like to be a part of your event, let us know, and we would be more than willing to replicate one for you.
We can provide the entire design from conception to completion.  Our experience is vast and covers all types of occasions.